Key takeaways on self-development, mental growth, success, and business models in building a world-class brand in 4 years!
Rookies give up with the thought that it's impossible and would prefer to stay in their comfort zone.
Amateurs love new exciting challenges and will start any venture at any whim but will not follow through after a few challenges.
Pros know it'll be uncomfortable, and gut-wrenching, but will be scared of stagnation more than anything.
Investing in your brand will not only cost you bucks but also your time and your desire to scale your business. Your WHY is extracted from deep within YOU.
You can't just copy someone's vision on the internet — the easiest way to lose sight of who you are and what you stand for as a brand is by copying someone else.
Rookies will not invest in something EXPENSIVE because they think that branding is just a bunch of logos, fonts, and colors thrown on a page.
Amateurs wait until they have ENOUGH time, money, and resources.
Pros know that the perfect time to do it is NOW. Not tomorrow, not later, but NOW. They understand the urgency and the opportunities they're missing by doing nothing.
Are you in it for a sprint or a marathon?
If you are laser-focused on your mission and vision, you need to be intentional in breaking down your goal into smaller doable chunks — that's how you know what the next steps are.
The people who succeed in business are not those who always wait for something to happen, they make things happen even the impossible ones. How do you do that?
Start right NOW.
Rookies are scared of making mistakes because they feel attacked with feedback.
Amateurs aren't scared of making mistakes but are constantly in need to feel reassurance.
Pros always go for imperfect actions and think every challenging scenario is a learning process.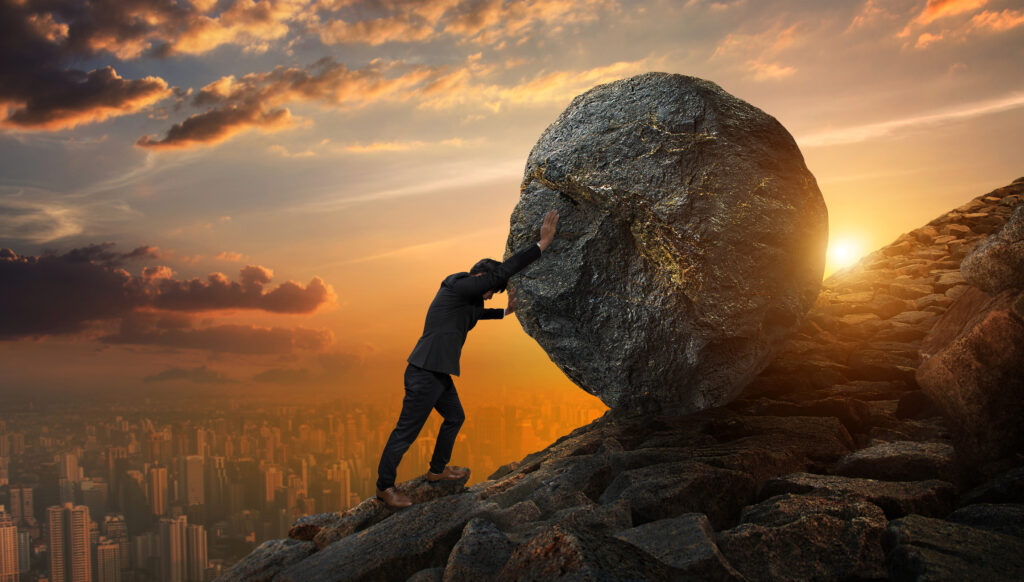 You will go through days of uncertain things, inner work, and even unknown challenges.
Sometimes your strategies work and sometimes it doesn't.
But don't get consumed by your fears of failure — it won't contribute to the growth of your business and your brand.
There's no failure, only feedback.
Ask yourself,
"What are the lessons I learned,"
"What are the things that I can learn from other businesses/brands that I can do?"
The difference is,
Rookies aim for a strategy that they think is right for them.
Amateurs aim to try different strategies that other people are doing.
Pros aim to develop strategies tailored to bring out the brand's qualities that can enhance awareness and recall.
When you try a new strategy,
Sure, it can feel uncomfortable but you'll develop confidence.
Don't rewire your brain to chase the shiny instantaneous object, build discipline within yourself to be consistent with your growth.
Rookies spend their time complaining about things that they aren't able to do.
Amateurs spend their time doing everything and getting into the weeds.
Pros spend their time thinking on top of their brand and business to focus on high-level tasks.
Branding or marketing gurus say you must work harder to produce IMMEDIATE results.
You'll probably spend years and years getting ZERO results.
If you want to scale your business and build a world-class brand, the question isn't HOW but WHO.
Spend about 50% of your time thinking about and defining what aspect of your brand helps your business scale, 25% of strategizing and mapping different methods that will lead to a likely solution, and the remaining 25% getting my team get onboarded with the solution and how you'll shape each role to what you need it to be.
Be super clear with the team you're hiring for! (BTW we have a playbook if you don't know how!)
Rookies build a team that lurks in the background.
Amateurs build a team that doesn't have any clear goals and accountability.
Pros build a team that has as much passion as they do.
Scaling your business can be difficult especially when you're new at personal branding and don't know how to communicate it properly to ensure consistency and alignment along with it.
But the key is, getting feedback from people you trust and people who want you to succeed in being the best version of yourself.
Rookies crave praise and assurance from others.
Amateurs crave feedback from others.
Pros get their best lessons from themselves and a small, guarded circle of trusted allies.
Build a brand that represents who you are as both PERSON and BUSINESS.
For several years I have been in business. I learned consistently and steered my growth, holding myself accountable to who I will become and to the best version that I can be.
This isn't about defining you to be a rookie, amateur, or pro.
It's about showing that no matter where you are at the facets of life, you'll always get to where you're meant to go and grow into the version that you've prayed so hard to be.